Cameron Ungar is the founder of Stylehawk Event Services, a San Diego-based turnkey events operations company. If you're planning a large event, be it a soccer tournament, a cheerleading competition, or a CrossFit contest, Stylehawk has the resources to help you find the perfect venue, and to make sure each detail of the event is planned and executed at the highest level.
Founder recently caught up with Ungar to talk about how his interest in event services was developed, how he became an entrepreneur, and what sets Stylehawk apart. This interview has been edited for length and clarity.
Start with a little bit of background information. Where did your interest in event services come from?
My path hasn't been totally direct, but each nugget along the way has led to Stylehawk Event Services coming about. If we go all the way back to high school, I was very active in the local San Diego music scene. I was at a concert hall basically every weekend, which was my first taste of the live events business. I just didn't know I could make a career of it at that time.
My interest in music led to me starting a record label and releasing a ska compilation album. I hardly sold any CDs, but it was great to go through the process of soliciting songs from the artists, playing with marketing, and knocking on record store doors to get it on the shelf. Then in college, I played drums in a touring band, eventually taking over management responsibilities, like booking shows. I loved playing, but really, I loved the process.
What great life lessons and experiences to have, especially so early on. Did you realize that you were forming the building blocks for a unique career?
Not at the time because I was in such a state of personal transition after the band broke up—moving out of my parents' house, getting married—I thought I needed to have a "grown up" job, so I tried my hand as a mortgage broker, which ended up being a super valuable learning opportunity. Of course, I should mention that this was in the early 2000s, when it was a great time to be in real estate and mortgage!
Working as a broker, I was able to gain experience running my own business as a commissioned agent, but while still having the framework of a brokerage behind me. I realized that I had a distinct skill set for sales that was different from my peers and different than even what I thought a salesperson would be. The concept of sales became no longer scary to me. I learned that the key to success was all in relationships and repeat business, so I went out and struck up relationships with real estate agents, CPAs, and financial planners, and we all referred business to each other. These long-term, mutually beneficial relationships made it so that I only needed to market to a few key contacts rather than compete for individual sales leads.
Sounds like you had a natural affinity for it.
I think so. It was all an amazing experience, but as much as I enjoyed my four years in the mortgage and real estate business, I still didn't feel like that's what I wanted for myself long term. I've been a lifelong sports fan, and I really fell back in love with sports after the band broke up, and I had started to wonder if sports management might be a viable career path. I ended up deciding to pursue my Masters in Sports Management at George Washington University in Washington DC, and that's where it all came together.
I have mixed feelings about sports management programs in general, but my experience at GW was fantastic. Over the course of the program, I figured out that event and venue management has always been my interest. I sort of knew that going into the program, but had no way of articulating that interest until I started actually doing it. Event and venue management afforded me the opportunity to be involved in all the things I loved, like sports and concerts, plus it has a real estate element to it. All of a sudden, I could see the through line in all of my experiences up to that point.
Once you realized event and venue management was what you really wanted to do, how did you get to the point where you wanted to start your own business doing it?
As I was finishing up the program at GW, I had the opportunity to move back to San Diego and complete my last requirement—a formal internship. Mine was in the athletic department at the University of San Diego. Because I went into it with a willingness to say "yes" to anything they asked, I worked a ton of events and developed substantial relationships with the fulltime staff. At the end of the internship, I was hired by the Jenny Craig Pavilion, which is one of the USD arenas. I was mostly doing front-of-house and setup work, but I was put in a position to learn a lot about the arena management trade.
From there, I was hired by Long Beach State University as the Coordinator of Event Scheduling. I was responsible for working with coaches and administrators to ensure the athletic department, kinesiology program events, and student programming were scheduled as needed. I was also responsible for booking rental events in addition to the university programming. We needed the revenue those kinds of events would bring, but didn't do a lot of outside marketing. As a result, I had to be aggressive with booking, which exercised my sales skills, but I also had to be creative and conceive of ways to make irregular events work in our space.
Over my eight years there, I had my hands in every piece of the operation from staff development to facility management to guest services. I had started seeing how all of this venue management experience could translate in an entrepreneurial way, and in 2013, while still at LBSU, I put that into practice by starting Stylehawk Event Services on the side.
Eventually, the time came when I knew it was time to move on from LBSU. I ended up taking a position at the University of California at San Diego as the new Principal Public Events Manager, which was exciting for two reasons. One, it enabled me to move back to San Diego. Two, I was being brought in as a change agent of sorts for a department that was going through a maturation process.
So you were running your own business while also working full time at LBSU and then at UCSD?
That's right. But it still took some time before I became a full-time entrepreneur. In fact, while I was still at UCSD, I was working on an event for a Stylehawk client that was looking for a soccer field. I connected with the Chula Vista Olympic Training Center, which was going through a change of ownership, and I offered my services as a consultant to them if they ever needed anything. Soon thereafter, I received a call from them, asking if I would be interested in coming on board full time as the Director of Guest Services there. I saw this as an exciting opportunity to leave the institutional environment and jump into a more entrepreneurial environment. The Training Center was more like a startup, as opposed to the university environment, which honestly was starting to frighten me as a long-term career option due to how comfortable, and static it can be.
I knew taking a new position in such a different environment was risky, but I eagerly accepted it with the feeling that it could have essentially unlimited potential.
When and how did you know that it was time to put all of your time and energy into Stylehawk?
Basically, it became clear in my time at the Training Center that the opportunity I initially saw in that position could never be realized for me in the way I envisioned. At that point, I'd been doing Stylehawk as a side venture for nearly five years and found that it was attracting all of my attention. It was becoming an obsession. I decided that it wasn't fair to me or the Training Center to continue to split my attention, and it was time to focus on the true potential of Stylehawk.
Tell me more about exactly where Stylehawk fits into the event and venue management puzzle. When a group or team is looking to plan an event, what are some of the main challenges they face, and where does Stylehawk step in to conquer those challenges?
Planning an event from start to finish is not easy. Events have a million moving parts and are always on a time crunch. Event promoters typically have a difficult time getting all of the operations and logistics stuff done correctly because they need their focus to be on the revenue-producing activities like content creation, ticket sales, and sponsorships. When I started Stylehawk, I realized I could use my skill set to take on event operations and logistics, so the event promoter could focus on the higher yield activities.
Not to mention, I am a venue nerd and love being in these buildings, while also being very well connected in the industry. I've learned that venues sometimes have limited resources making it difficult to execute many of the event opportunities that come their way, so in that sense, I realized I could do the things I did for other venues as a contractor and increase their rental potential. So, with venue sourcing, I have fun doing the research, I understand the challenges the venue operators are considering, and I can thus serve as an intermediary for the more complex events.
I would say that our true specialty is venue sourcing for athletic events. We can identify appropriate venues and quickly get answers on costs and availability. Because of our network, we can shorten the sourcing timeline considerably. We can also look at buildings that may be non-traditional and understand how to make them fit for a particular event.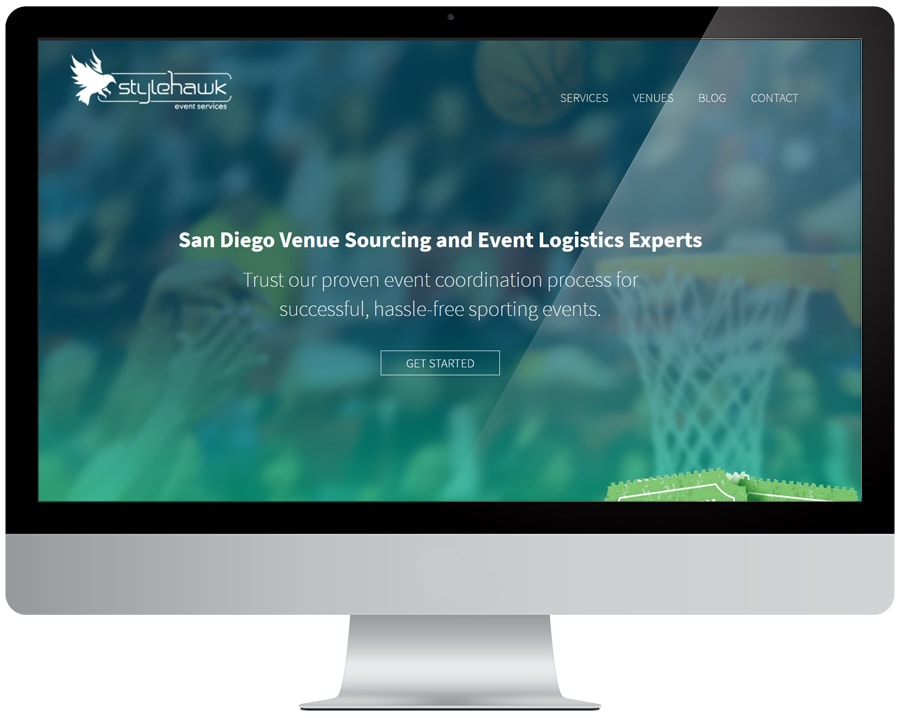 Do venues and event promoters tend to realize they can benefit from what Stylehawk has to offer pretty quickly in the planning process? Or do you find that you're more often called deep into the process, after a promoter has realized they are in over their head?
Often when we get involved, it is because a promoter has struck out in their own venue search. But we are also a turnkey event operations company. Most event promoters don't consider hiring an event manager because they consider themselves to be the event manager. They are, however, comfortable hiring task-specific service providers. So, when we book an event for a client, we often end up quoting crowd management, labor and front-of-house staffing, AV production, equipment rental, and catering and bar service providers because those are all services that are bolted on to the venue rental.
Whether they want to be doing everything an event manager would do or not, event promoters typically just don't have the bandwidth to handle event operations and logistics, while also handling the revenue-producing elements of an event. And they shouldn't have to. It is far more profitable for event promoters to focus on the 20% of the activities of the event that produce revenue and to outsource the remaining 80% to a skilled contractor. By employing Stylehawk, event promoters get some time back to pursue their highest yield opportunities, while also having confidence that the events are planned correctly and well-executed.
With everything that has to be coordinated, it seems like so much of the success of each event—and with Stylehawk in general—comes down to relationships.
Exactly. The success of Stylehawk is absolutely due to the relationships we maintain. Fundamentally, we are connectors. The problem we endeavor to solve is to simplify the venue sourcing and event planning process for our venues and for our event promoters. So, the venues in our directory are there because we have an actual relationship that we have maintained over time. The venue partners derive value from participation in the directory, and I think that's because they find that we are genuine in our interest to help both them and the event promoters.
I also have my own proven track record that I've built over the years, and that carries weight. The service providers we have relationships with have worked with me before and have seen me in action. I'm always thinking about how to collaborate and who can potentially be involved in any given project.
Tell me more about how relationships play into the planning process for a specific event.
Event planning is a collaborative process. It cannot be done by a single person or entity. We are constantly in conversation with our venues and our marketplace of service providers to make the planning process turnkey.
For example, we were recently working with a group looking to host an indoor drone racing competition. The venue needs were difficult, as they needed a building for an entire week with 20,000 square feet of floor space, 25-foot ceilings, and seating for up to 4,000 people. We were able to identify a large warehouse sports complex as an available venue that was on budget for them, and then we also created a quote that included AV production, catering and bar service, crowd management staff, equipment rentals, and a ticketing platform that could then be packaged and recreated at each of their 14 tour stops across the country. This consolidation of operations was possible because of our industry connections and because of our experience in event logistics.
Those industry connections have far-reaching effects, it sounds like.
They do. Similar to the referral-based business model I had as a mortgage broker, the network we've built at Stylehawk is designed to be a referral tool that removes the limiting factor of "available inventory" for event promoters by networking a diverse collection of event venues. I know the types of phone calls the venues are getting, and we would love for the venues to consider referring us to events they are working on that may require a lot of attention. By working with us, the event promoter is adding a powerful team member to their roster, and the venue operator is able to better manage his limited time by working through an event manager that understands the building and proactively addresses the venue needs.
We also encourage our venue partners to refer any event leads to us that come their way that aren't a fit. If the date isn't available or the event is not a fit for the building, we would like for the venue to say, "Unfortunately, our venue is not available, but try calling Stylehawk Event Services. They work with a number of event venues and may be able to point you in the right direction." It's a win-win. It helps us, of course, but this also allows the venue to maintain a relationship with that client, despite being unavailable for that inquiry.
What's an example of an event that Stylehawk was involved in that you would consider a planning and logistical success?
We are currently working with a jiu jitsu promoter who does a ton of events all over the country. Initially, they were referred to us because they were seeking an event venue in San Diego. They then reached back out because they had a Los Angeles venue fall through ten days before the event, which also happened to be the week of Thanksgiving. We were able utilize our network to locate and negotiate a venue for them on this extremely short timeline. They then asked if we could help locate venues for them in cities all over the country. We have now sourced venues for them in Orange County, CA, Albuquerque, Baltimore, Cleveland, Jersey City, NJ, Boston, Sacramento, and San Francisco. They consider Stylehawk to be part of their events team and we work in parallel with them on all of their venue sourcing needs.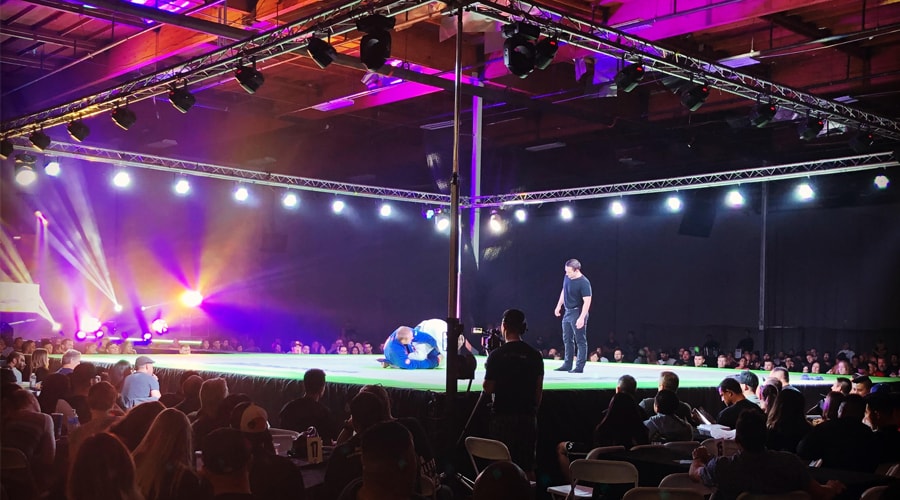 Wow, so not just a single success story, but one that has created yet another long-term, mutually beneficial relationship. What does it look like when it doesn't go so smoothly? What are some typical things that can go wrong either in planning or on event day?
I don't know if there is such thing as a perfect event. If there is, I've never seen it. I always tell my staff that the blessing and curse of events is that they're dynamic. I love it because you get to plan and plan and plan. But then you get to event day, and the planning is behind you. Now you're responding. You're using operational creativity and relying on experience and instinct.
There are all kinds of challenges you can run into on event day, but three I see commonly are subcontractor failures, administrative hiccups, and inaccurate attendance figures.
Let's break each of those down.
First of all, because the event planning process is collaborative and event promoters have to rely on contractors, sometimes the subcontractors fail to deliver the expected services. They may not hit their staffing numbers, they may show up late or not at all, they may bring the wrong equipment. This is why an event manager is critical. They serve as a general contractor who can confirm services in advance and then act as quality control on event day.
As far as administrative hiccups, it's terrifying to think of something like that killing an event, but it happens. If an event fails to pull the proper permits, secure the necessary insurance documents, or mis-schedules the space, it can get shut down before it has a chance to start. Because the administrative process of event planning is typically tied to institutional or municipal offices, there is virtually nothing that can be done at the last minute. Relationships and track record become very important in this scenario. A well-respected event manager will know who to work through and will have the clout to make miracles happen, especially when the track record shows that these sorts of errors are rare. Favors are much more likely when the need is infrequent. Working with institutions and municipalities can be frustrating, but it's important to be respectful of the process, as it builds credibility downstream.
Finally, in regards to attendance, it is very common for events to completely misread anticipated attendance figures. And it happens both ways. Sometimes event promoters will be optimistic of crowd size when all indications are that it will be small, and sometimes an event crowd unexpectedly blows up, especially if the event becomes culturally meaningful, controversial, or if there is a celebrity element. This creates issues like crowd size exceeding building capacity or a whole host of issues, if the appropriate staff and infrastructure aren't in place. If an event is undersold, the promoter immediately has to shift into cost-savings mode, so an event manager can cut staff or make operational changes to save costs in advance.
I bet it's hard for you to sit back as a spectator at events and just enjoy.
I don't think it's a lot of fun to go to events or places like amusement parks with me. I'm pretty critical, and that's how I knew my heart was in this business. When I would go to events, I would find myself preoccupied with things like line queues, trash can locations, audio and lighting, and staff interactions. Another big thing for me is security. I can't stand security for show rather than for effectiveness. In this day and age, people have real concerns about their personal safety at events, and if the security mechanisms in place provide no actual additional security, they become a waste of time and resources, and they create a false sense of security, which is counterproductive.
I've been through the Disney Institute a few times—Disney is the best in the world at creating experiences for their guests. Fortunately, for our line of work, their processes are directly transferable. I've developed a pretty good eye for that level of detail, and I try to hold other venues and amusement parks to that same standard.
Just for fun, I have to ask—what's your favorite sport?
It'd be hard to say anything other than baseball. In general though, I love the subculture that comes with each sport. At Stylehawk, we do a lot of martial arts events, jiu jitsu in particular, and we also commonly do events for cheerleading, CrossFit, and eSports, and it always amazes me how each sport community has its own feel and sensibility.